This update contains a bugfix resolving a problem of some OccluSense devices losing their WLAN network credentials from time to time. To install the firmware upgrade, please update OccluSense app to the latest version available in the AppStore.

Please follow the installation instructions below.
- Switch on your handheld

- Open the OccluSense® iPad App and tap on the menu item "Settings" - Select "Handheld Firmware"
- Tap on "Firmware Update"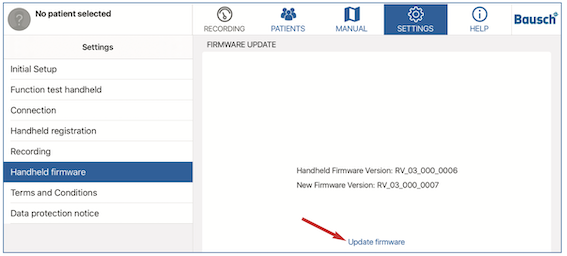 Now a new firmware update will be installed on your handheld. Please make sure that your handheld is switched on during this process. No patient data will be lost while installing the update.
After this procedure, you must reconnect your handheld to your iPad and your dental office WLAN.